Does your latest decor project need a little touch of the Dark Side? Filipino designer Kenneth Cobonpue created a Star Wars themed luxury home furniture collection with Disney, and the pieces are sure to add a futuristic touch to any film-lover's space.
Pop culture meets high-end home design with this creative Lucasfilm collaboration, which blends the designer's handmade, nature-inspired, and whimsical signature style with the movie's biggest icons.
While our childhood favorites like Darth Vader, Chewbacca, and the Jedi Army are all represented in this creative line, there is a distinctly upscale vibe to each piece.
As part of this collection, you will find a variety if artistic pieces, like the cleverly-named Imperial Tie Fighter Wings Easy Armchairs and End Table, Sidious Easy Armchair, Chewie Rocking Stool, Little Jedi Floor Lamp, Vader Easy Armchair, and Little Jedi Hanging Lamp.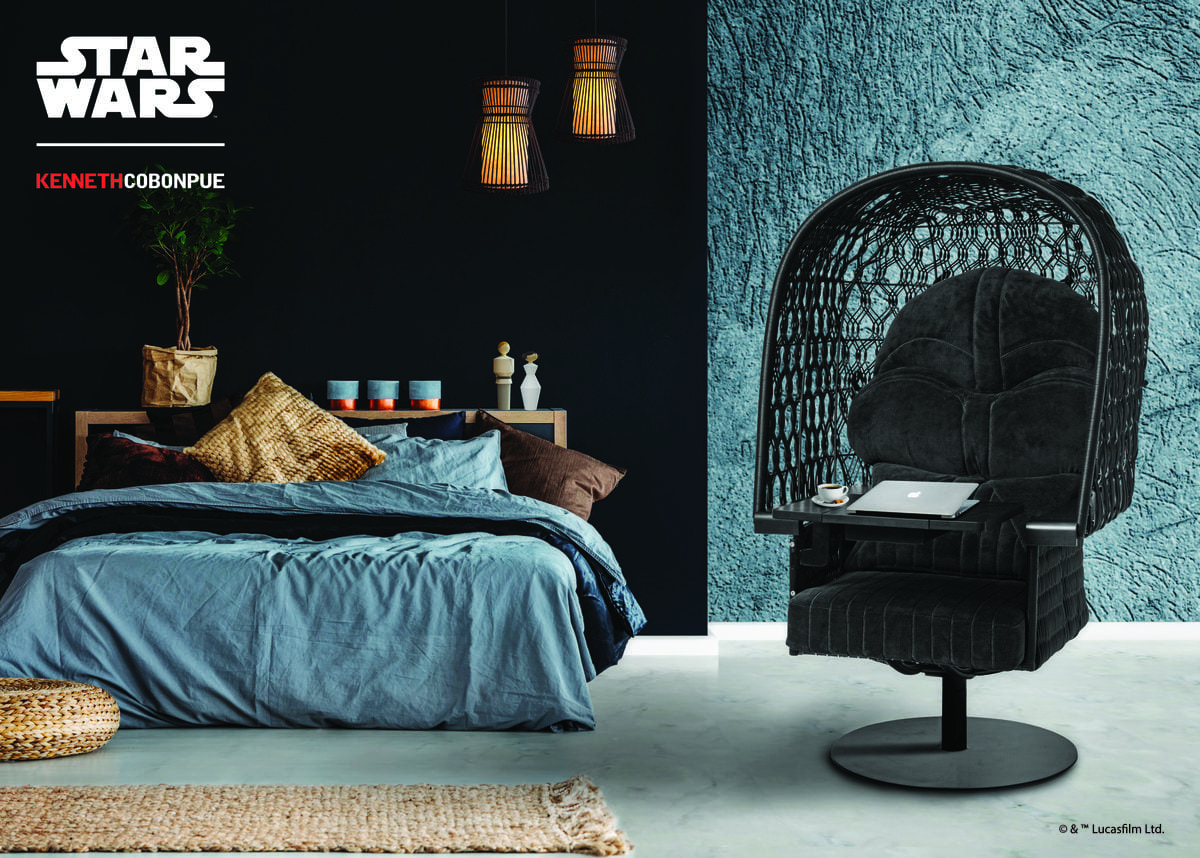 All of the furniture items are done in a strikingly futuristic black, white, and gray color scheme that not only references the film franchise, but beautifully accents the architectural designs.
"We wanted to incorporate the essence of each Star Wars character into the designs, while staying true to our aesthetic and process of creating by hand," Cobonpue said in a statement. "We re-imagined the Star Wars universe through the lens of the Filipino craftsman and creative. Finding the balance was a bit of a challenge, but it was also a lot of fun."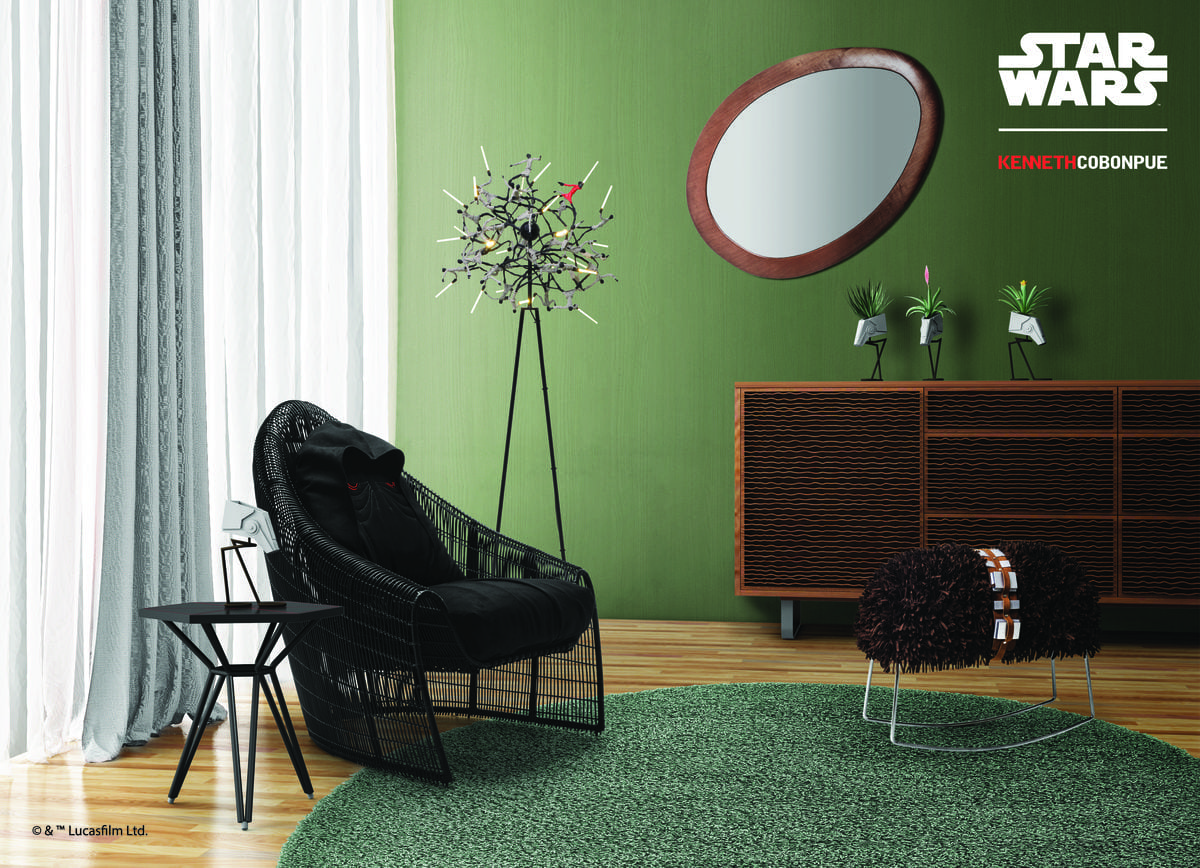 Featuring durable and sleek materials like powder coated steel, polyethylene, nylon, and beech wood, several items in this range are available in indoor-outdoor varieties.
This collection first debuted in the Philippines, and was recently presented in Milan, Italy and the United States. Each piece in the Star Wars line ranges in price from $1,345 to $2,800.