Since 2006, Phenix Flooring has strived to create only the best residential carpet. The company's products are known for beauty, durability, and quality.
But have you ever wondered where the inspiration behind the company's designs comes from?
Mark Clayton, president of Phenix Flooring, and Jason Surratt, the company's Senior Vice President of Design spoke exclusively with the House Tipster Industry team at The International Surface Event in Las Vegas, Nevada. The duo spoke all about the brand's impressive history – and unexpected source of product inspirations.
"We specialize in residential carpet for the home," said Clayton. "Our products are typically made with solution-dyed polyester or solution-dyed nylon, which are really the two hottest categories in the carpet industry."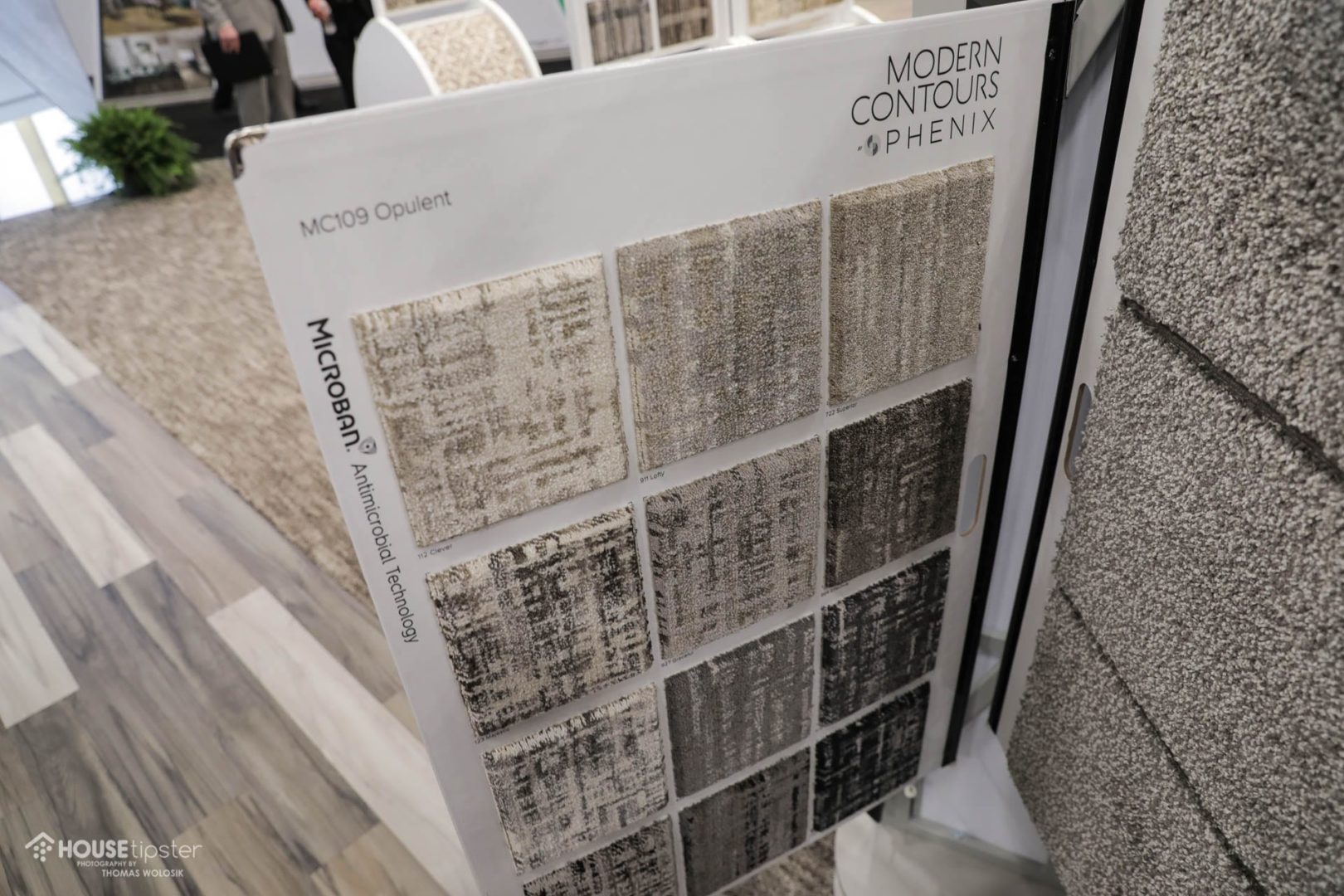 Phenix started out as a company that was just selling exclusively to home centers, and later expanded to sell to independent retail.
"In the past fifteen years, we're been focused on growing independent retail as well as the home center channels, but independent retail has been a big growth area for us," said Clayton.
Phenix's design team is led by Jason Surratt, and their newest collection was inspired by fashion.
"We're always trying to build products that bring a differentiated solution to the consumer, whether it be in the design aesthetic, or the functionality," said Clayton.
Surratt came on board the Phenix team about nine months ago, but has made quite an impression.
"In the industry, we've seen a lot more hard surfaces come into play, and consumers are much more willing to take risks with patterns. So, we try to use some neutral palettes, but then really bring out some elaborate fashion-forward patterns," said Surratt.
For 2019, the world of fashion continues to be a source of influence.
"Our design inspiration this year came from the bridal industry, so the textures and patterns you see are inspired by the fabrics that make bridal dresses. It's a subtle nod to the fashion industry. Also, as more and more of our day in and day out life is touching glass and screens, there's a need for texture, so we felt that this new line really played into that."