Coverings, the largest international tile and stone exhibition and conference in North America, has released a preview of some of the exciting products and technologies to be unveiled at this year's conference. 
The conference, which takes place in Orlando from July 7 to 9, features a wide array of brands and exhibitors from more than 20 countries.
The event has three sponsor pavilions: Ceramics of Italy, Tile Council of North America, and Tile of Spain. 
"Coverings is the world's stage for introducing the most innovative tile, stone and installation products," said Jennifer Hoff, president of Taffy Event Strategies, the show management company for Coverings.
 "We have organized a cutting-edge show floor that will allow visitors from every facet of the industry to touch, feel and compare the newest and trending products. In addition, attendees will gain access to many networking and education opportunities, including complimentary Continuing Education Units (CEUs) through sessions, live installation demonstrations, interviews with industry thought-leaders, and business-building resources."
Coverings released a small selection of brands being featured at the conference. These brands include the following: American Wonder Porcelain, Anthology Tile, Bestile, Ceramica Del Conca, Cervica, Crossville, Inc., Dune Ceramica, EnergieKey, Florida Tile, Grespania, Happy House, Imola Ceramica, La Fabbrica, Lamosa USA, Lea Ceramiche, Marazzi, Metropolitan Ceramics, Natucer, Nuovocorso, Pamesa Ceramica, Peronda, Porcelanicos HDC, Portobello America, Ragno Ceramiche, Realonda, Sichenia, STN Cermica, Tagina, and much more.
The event will also feature brand-new, cutting edge technology in the stone and tile industry. Brands featuring new installation materials, tools and technology include the following: ARDEX Americas, Blanke, BLICK Industries, Eterno Ivica, Ferrari & Cigarini, Impertek, Infinity Drain, MAPEI, Noble Company, and RFMS. 
More exhibitors are to be announced. House Tipster Industry will be attending the event and speaking with a number of industry professionals, as well as giving you a first look at some of the hottest new stone and tile releases.
A full list of exhibitors, as well as access to registration, is available on the Coverings website. 
Here is some of House Tipster Industry's top picks for releases to watch for at Coverings:
Grespania, in Booth 5141 as part of the Tile of Spain sponsor pavilion, is showing off their Coverlam Corinto series. 
"Spanning a variety of formats, thicknesses, finishes, and effects, the Coverlam Corinto series is notable for its 3D feel generated by abundant veining that reveals tonal changes ranging from bluish grays to rusty reddish shades. It features the spectacular Corinto Infinity, a sequence of four pieces in 1200x2600mm format with continuous veining that forms an eye-catching 4800x1200mm tapestry," describes the brand.
Porcelanicos HDC, as part of the Tile of Spain pavilion, is showcasing their new Thuy Collection in Booth 2641.
"Inspired by the marble mountains of Vietnam, the 3D porcelain stoneware collection Thuy is perfect for bringing a vibrant and sculptural touch of marble into the home," describes Porcelánicos.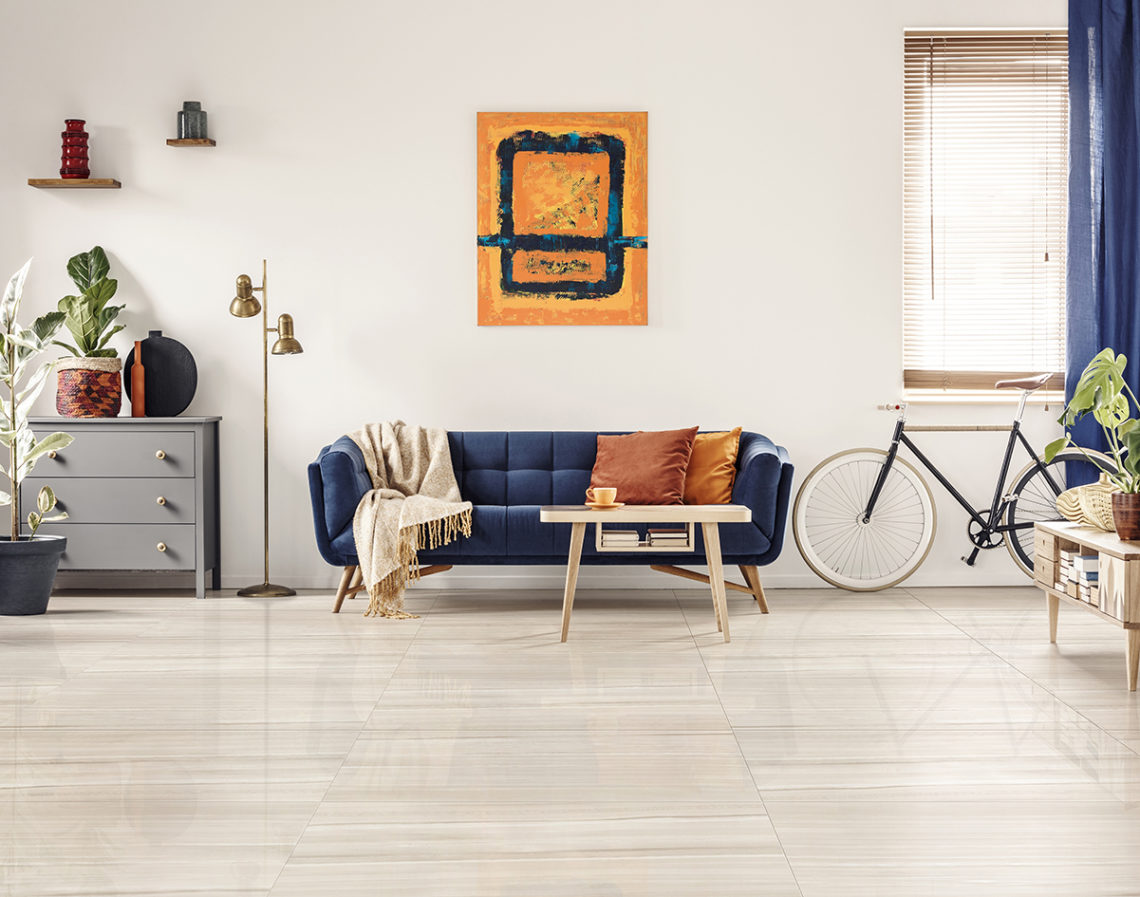 American Wonder Porcelain, in the Tile Council of North America, is showcasing their new AnnoraTM Porcelain series.
"The light and airy new AnnoraTM Porcelain series provides a contemporary interpretation of a linear stone look and is offered in two finishes, two subtle colors and a diverse size package featuring large formats," describes the brand.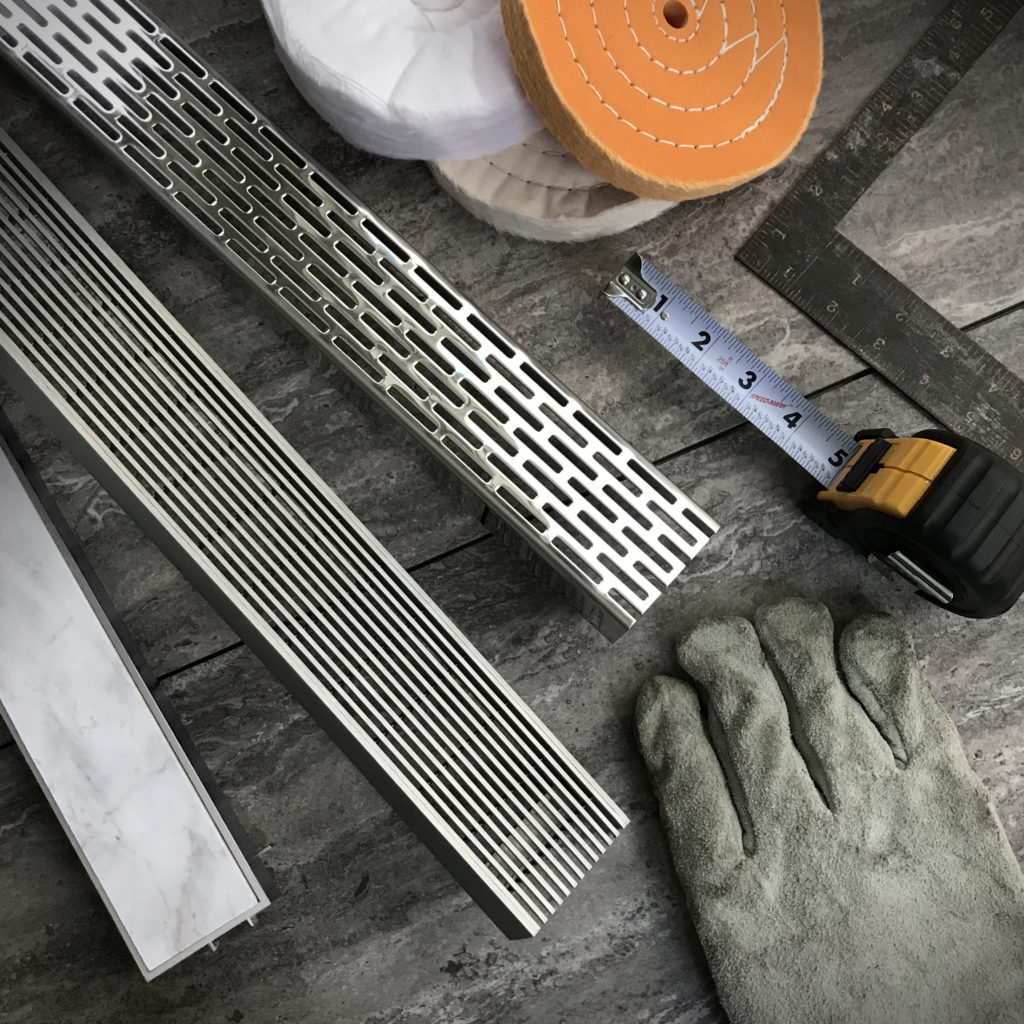 In Booth 3426, brand Infinity Drain showed off their new drains, Next Day Custom in the Tile Council of North America pavilion.
"Next Day Custom offers a perfectly aligned solution for wall-to-wall linear drain installation, without the wait. Next Day Custom Linear Drains are available in lengths up to 72" in two finishes, three grate styles and for all installation waterproofing methods."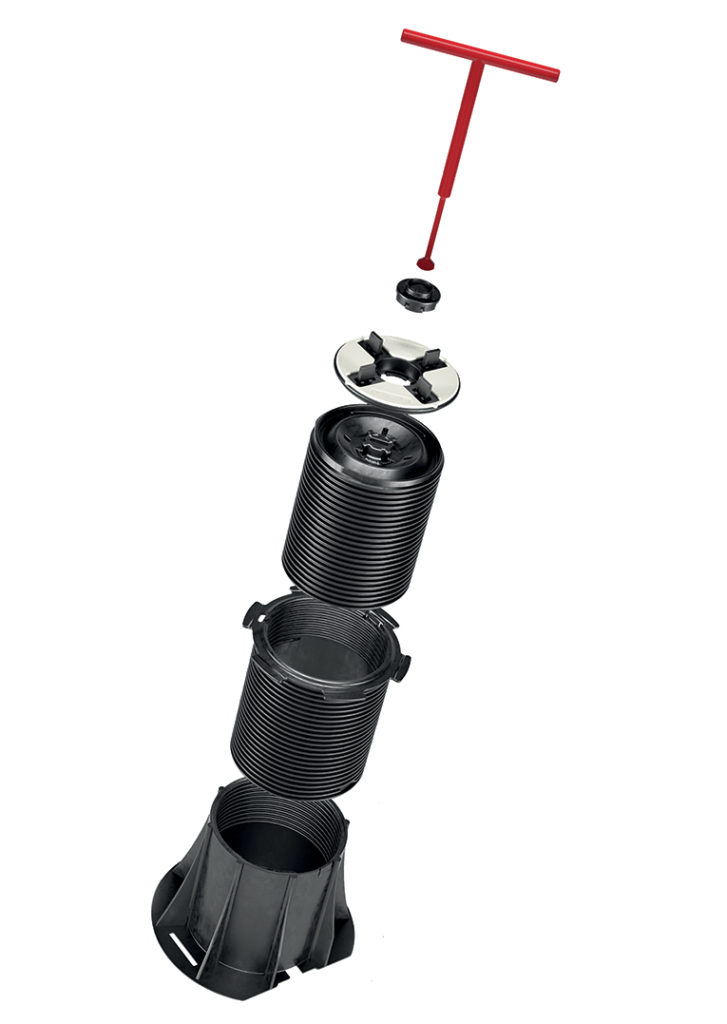 Eterno Ivica, will be showing off their new technology, PEDESTAL PRIME, in Booth 2241 at the Ceramics of Italy pavilion.
"PEDESTAL PRIME is a new external flooring support that is unique and complex to design but simple to use, with multiple elements that integrate with each other in a single, perfect assembly."