Sico paint brand by PPG Paints has announced its 2020 Color of the Year selection as Mystic Cobalt (6008-73).
"This deep blue with hints of purple is inspired by the enchanting mix of mineral pigments known as cobalt blue," the Canadian brand announced on its website. "Conveying timeless beauty, the hue was used to decorate the finest Mediterranean pottery thousands of years ago."
"Both classic and relaxing, Mystic Cobalt is an ode to the infinite beauty of the world," the brand added. "Whether it reminds you of the vast expanse of the sea and an endless horizon – blue calms the spirit and lulls one into sweet nostalgia."
This shade selection emerged from the recent PPG Global Colour Workshop, which brought together more than 20 PPG global color stylists from across industries, like automotive, consumer electronics, aerospace and home paint. What the team found was a cultural shift toward a calmer lifestyle, plus an increased appreciation for the natural beauty of the environment.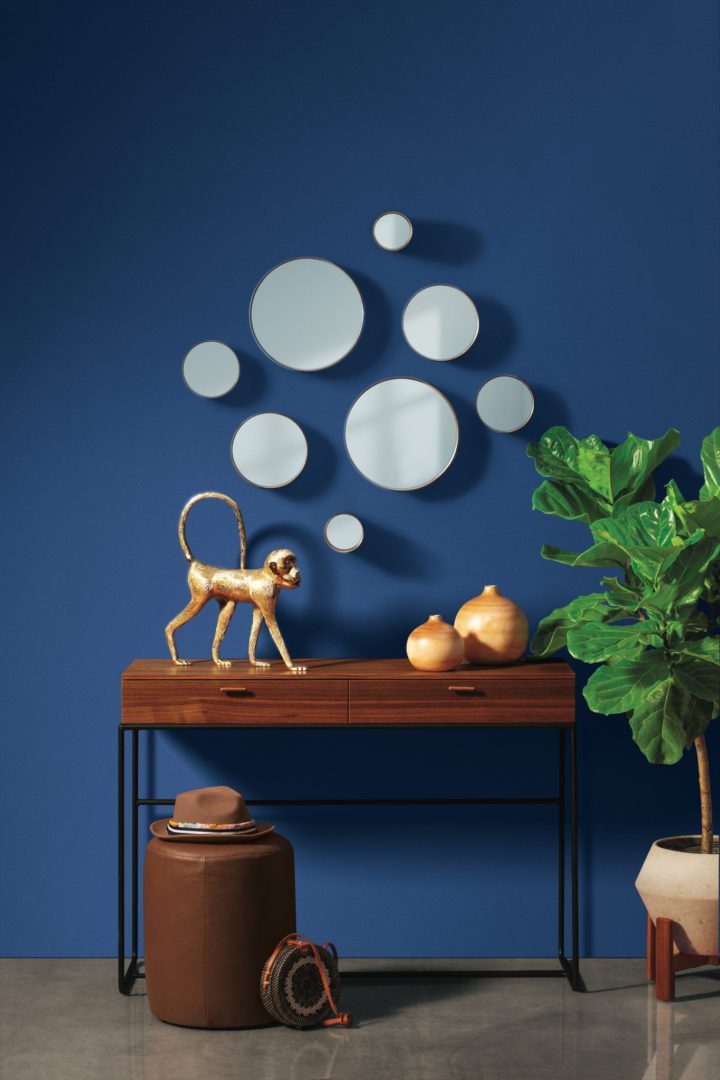 A soothing hue like Mystic Cobalt is intended to help homeowners find peace in their indoor spaces.
"Representing the color of sky and sea, Mystic Cobalt inspires us to reconnect with nature – the antidote in a modern world plagued by anxiety," said Dominique Pépin, Sico associate marketing director, in a press release. "In an era where consumers are experiencing increasing stress, surrounding ourselves with calming and soothing hues is a must."
This universally-loved blue looks great in any room of the house, but the Sico brand recommends three specific pairings heading into 2020.
The Mystic Cobalt and White Goose Down (6183-11) set offers that classic blue and white feel, inspired by Greek islands; Mystic Cobalt and Chestnut Tree (6072-73) brings together global design trends, referencing African patterns and natural Middle Eastern fibers; and Mystic Cobalt and Buckwheat Yellow (6113-54) is a mustard or ochre-inspired set warms up the cool blue.
This shade is also a complement to PPG Paints' own 2020 Color of the Year pick, a deep orchid blue called Chinese Porcelain.
Curious to see what other paint companies and interior design brands will name as their own Color of the Year 2020 picks? Stay tuned to House Tipster Industry, where we'll be bringing you the latest color news and trends as it happens.