Sculptural artist and furniture designer Bailey Fontaine was honored at the Rising Talent Awards during this Fall 2019 season of Maison & Objet in Paris, France.
House Tipster Industry partner and Maison & Objet Global Trend Ambassador Patti Carpenter was able to speak with the 23-year-old creator before the awards ceremony, where she learned about his passion, ambition, and impressive talent that makes him stand out.
One of the most standout pieces the artist displayed at his Maison & Objet booth is a beautiful "painting assemblage" wall sculpture made from canvas, white acrylic paint, and hand-mixed cement that ties back to his natural benches.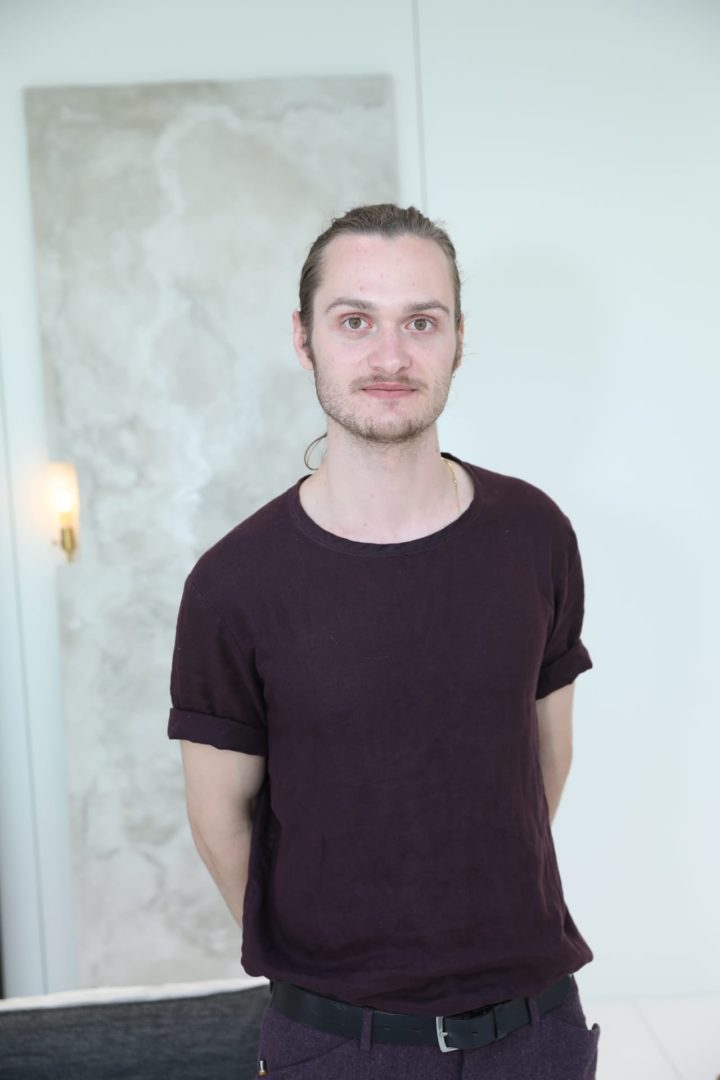 "I went to school with painters, and I was always jealous of their canvases," Fontaine shared about his unconventional use of materials.
"Canvases as material are brilliant objects: they're beautifully wrapped, the canvas is thick, it's all wood. It's just so spectacular that I had to make it into something. I'm a terrible painter, so I had to find a different way to really access that."
"Eventually I want to formulate this language into furniture pieces as well," Fontaine added. "Stacks of canvases to make side tables and couches."
"I want to move into furniture, but I had to introduce them as paintings first, because it wouldn't necessarily make linear sense to jump straight to furniture."
To hear more from Patti Carpenter's interview with Bailey Fontaine and see more of his latest creations, be sure to catch a recap of House Tipster Industry's Paris live stream in the video player below.
Stay tuned for more of our upcoming Maison & Objet coverage, including exclusive profiles of Rising Talent Award winners. Make sure to also catch every compelling episode of our House Tipster Live series, as it streams in Paris!