It's been two and a half years since the news announced the COVID-19 pandemic. Much like a suspense film where the audience has to anticipate the climax, the world had to wait for the inevitable outcome. 
 The economy was negatively impacted, shortages continued to soar, and businesses needed to be clairvoyant in finding solutions to the imminent drawbacks down the road.
However, thanks to modern medicine and technology, vaccination and preventative measures aided in thwarting the virus from spreading and causing further harm.
Non-pharmaceutical interventions like social distancing, wearing masks, hand hygiene, and self-quarantine became the norm.
Homeowners and tenants were encouraged to routinely clean the surfaces of their homes, and regulations on washing hands became more and more frequent.
Even today, new methods are being revolutionized as the design industry ushers in the approach to combat COVID-19 and future pandemics.
How COVID-19 Affected The Design Industry
Many industries were negatively impacted by COVID-19.
The unemployment rate rose to 3.5 percent in February 2020, and again in October of 2021, when the rate increased to 4.9 percent. Worst of all, the resulting number of confirmed deaths due to the pandemic jumped to 6.34 million. 
Although it was and still is a tragedy, the world learned to adapt, grasping how to work around such circumstances.
Companies began institutionalizing remote work, finding strategies to remodel their businesses with the interruptions in the supply chain while figuring out how to solve the shortages happening throughout the country.
On the other side of the coin, the design industry felt motivated, driven to ameliorate the concept of sustainability.
But most importantly, the pandemic refashioned the advent of organizing design and architectural projects.
It gave architects, design experts, and brand leaders an opportunity to learn and to study how one can incorporate social distancing to his, her, or their concepts without having to compromise the integrity of their respective projects.
Design Through Social Distancing
One of the first major steps to decrease the risks of spreading the virus was to implement social distancing and quarantine guidelines.
During this time, there were many different approaches to mitigate the transmittance of the virus. Various countries experimented with herd immunity, while the CDC implemented policies and mandates regarding social distancing and wearing masks. 
Architects and interior designers had to adapt, figuring out ways to accommodate their clients and rearranging their approach to managing their projects.
American Dream, a retail and entertainment complex in East Rutherford, was a prime example of this.
Debbie Kalisky, a Retail Development Associate at GH+A Design who worked closely with this project, said, "What we've done is we've allowed for much more generous seating options with better spacing. As opposed to sofas, where you're having a group of people sitting together, we're creating individual seating options, ensuring that corridors are sufficiently wide."
Debbie also clarified that the counter spaces in the restaurants of the food court area were specifically designed for grabbing orders in a sufficient and orderly manner.
While in the residential and hospitality sectors, interior designers had to increase functionality and simultaneously improve the style and schemes of their respective spaces.
As a result, designers began recreating beautified and comforting concepts for the homeowners and tenants wanting a remodel or new design.
Alena Capra, owner of Alena Capra Design Studios, said, "As a designer and to the homeowners as well, it opened our eyes to make the spaces in the home convertible," she explained that, "Certain rooms that might have multi-purpose, or having that room whether it's a guest room or an office, that maybe can easily become something else should you need it."
She continued to talk about the intrigue of how design has become more flexible within a living space. "I think it's interesting to see that sometimes you may want to have that one area of the home that definitely has potentially swap out pieces, move things around should you need to convert the space."
"As an interior designer, the home has always been such an important thing to make beautiful and comfortable, there's sort of this renewed focus on our surroundings and making our home a sanctuary, making our home a comfortable space, an enjoyable place," said Capra.
"I think it's nice to see a renewed focus on that, people wanting to beautify their spaces, make things comfortable, taking a look at whether it's time to remodel their kitchens and their baths, I think we learned that our homes really are an important part of our day-to-day lives, and that they are our sanctuaries."
Architecture is also reshaping due to COVID-19. According to Kyle Chayka of the New Yorker, urbanism is changing the design of the cityscape in small ways.
She reported that New York's Department of Transportation has gradually adopted a strategy in iterative, small-scale experiments.
And as a result, the design of cityscapes may focus on "cultivating organic density through affordable housing, ever-smaller capsule studio apartments, and mixed-use zoning."
How Behr Paint Company Is Joining the Fight Against the Pandemic 
Behr Paint Company introduced the Copper Force this year, a product that provides homeowners, residents, and industry professionals an additional layer of protection for their wall projects. 
Creating a product that defends offices and homes against SARS-CoV-2, the progenitor that causes COVID-19, Behr is joining the fray, responding to and against the pandemic.
Using Corning Guardiant antimicrobial technology to combat viruses and bacteria, the Copper Force may just be the solution for shielding those who are most susceptible to the pandemic and pandemics to come.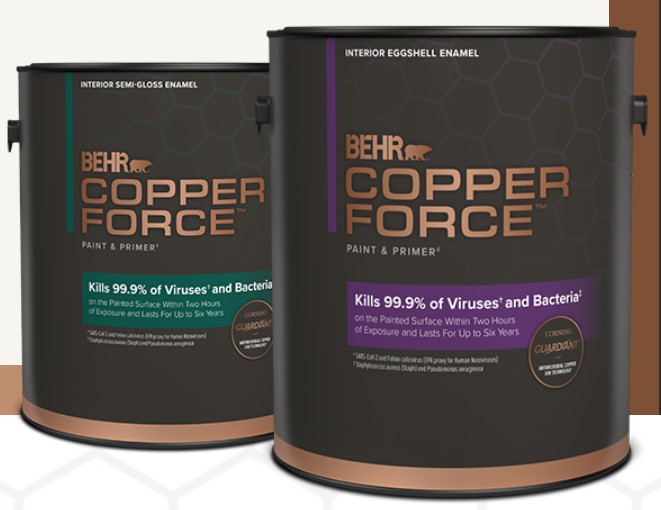 According to Behr Paint Company, Copper Force can effectively kill 99.9 percent of viruses and bacteria upon two hours of exposure on the surface that the paint is applied to, and can last up to six years.
After about two years of intensive research and intrinsic development, Behr Paint Company developed the technology for virucidal and antibacterial coating.
A breakthrough in harnessing the benefits of copper defense, it kills viruses and bacteria without compromising the appeal and cost.
"Our Guardiant technology stabilizes the most bioactive form of copper ions and releases them over time to enable surfaces that are continuously protected from harmful bacteria and viruses," said Joydeep Lahiri, division vice president and program director, Specialty Surfaces, Corning Incorporated.
"Behr's innovative paint delivers the essence of Guardiant's value proposition – the potency of metallic copper plus a wide range of color choices," said Lahiri.
Synthesizing Human Touch Through Design
Although the pandemic affected the financial and well-being of billions, it also negatively impacted mental health.
Students from the School of Visual Arts, Class of 2023, debuted a group project called RE-ACTORS at Wanted Design in response to this impact. The booth consisted of various pieces with the exploration of how design could safely stimulate positive emotional experiences through physical interactions.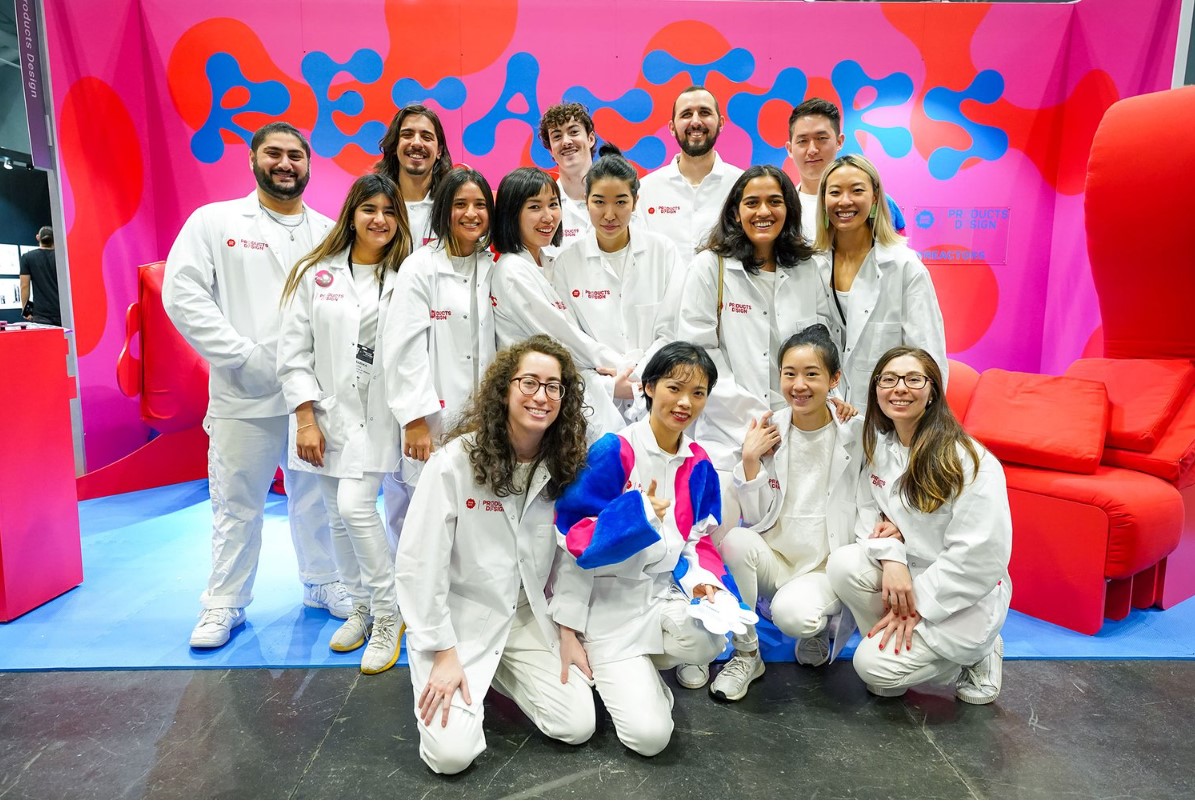 The booth had pieces like Eye2Eye, a standing experience where two guests could gaze into each other's eyes, replicating the release of oxytocin, a chemical meant to trigger tranquility, a sense of love, and a sense of caring.
Hugg, another notable standing experience, recreated the sensation of being embraced, and designed to release one's serotonin, while reducing stress hormones like cortisol.  
Although it may take awhile, the design industry is taking the necessary steps to bring the world back to where it once was, finding contingencies to prevent societal issues caused by future pandemics.
Featured Image By Yoav Aziz On Unsplash