During this Summer 2019 season of NY NOW, event organizers put a special focus on international brands and product developments. Among the top countries presenting during this Manhattan showcase was France, which was represented by ten exquisite home, lifestyle, and gift brands interested in expanding within the U.S. market.
The House Tipster Industry team was able to speak with Mathilde Chamouton, project manager of Business France, along with several impressive French vendors at the show's French Pavilion.

Among the exhibitors were Anne-Claire Lancenet from Mille et Claire, who showed off exquisite products in bedding, rugs, and pillowcases, and Alain Poujol, the export manager from Alain Saint-Joanis Coutelier d'Art, who showcased the company's stunning flatware offerings.
A newer label to market, the Mille et Claire brand was started in 2014 by a French husband-and-wife duo interested in enhancing internationally-inspired home decor through sustainable textiles. The team's designers developed contemporary organic bedding options in India, and expanded into natural hand-woven blankets from the Baltic region.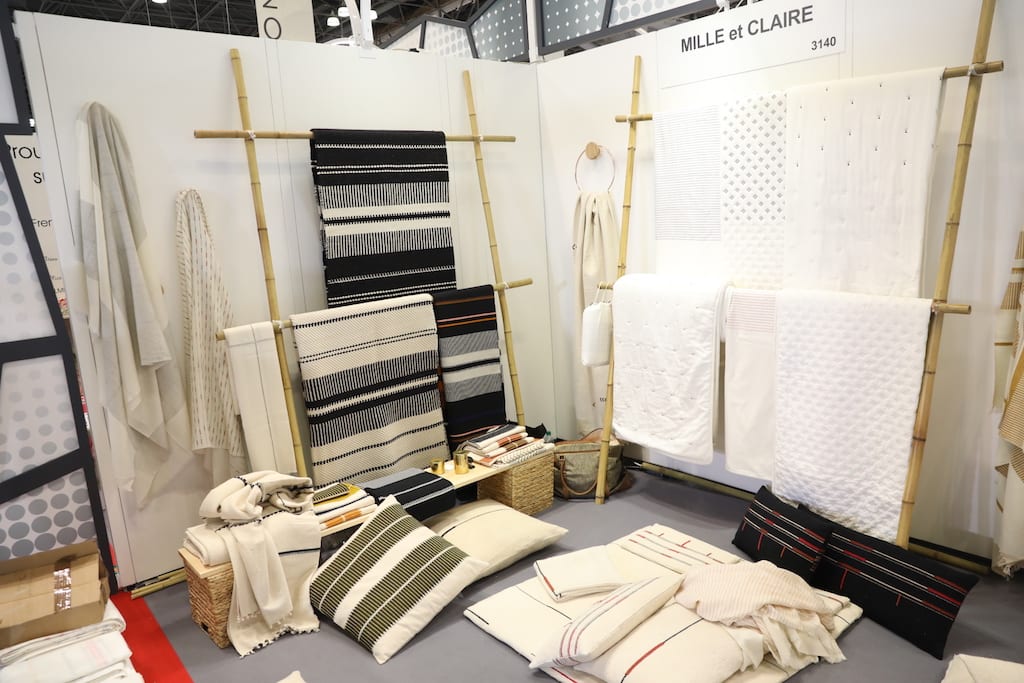 In contrast, Alain Saint-Joanis is a brand deeply rooted in history. The brand was originally established in central France in 1876, but all these generations later, it is still a family-owned flatware and silverware business interested in creating "jewelry for the table."
"[We use] the best material available, such as silver, gold, ebony wood… you name it," Poujol told us. "In the U.S., we sell to the best stores in the country. In New York, it would be Barneys or Bergdorf. In Beverly Hills, it would be Gearys."
To see more beautiful products from the French Pavilion at NY NOW Summer 2019, be sure to catch House Tipster Industry's exclusive live stream video in the player below.
Need more of the latest updates, straight from this August's showcase? Stay tuned for more NY NOW news and designer profiles, coming soon to House Tipster Industry.